1. Win a Trip to the Maldives next year. LOL. It's a long shot but you'll never know.. Hahaha.
2. Tria Portable Laser Hair Removal System. Early this year, I've purchased a few laser hair removal sessions at a local spa which were nice but expensive. I have to keep it up and maintain it as well because if you don't, the hair just naturally grows back like nothing happened. This is more cost effective. I could possibly even make some money off of it. :)
3. A Fun Kilig Date. Nothing fancy, I just want to enjoy the time with a person I like. It actually doesn't matter what we do. Haha.
4. Urban Decay Naked Palette. Always wanted one but I've been holding it off until I go abroad to get it there. I don't think we have it locally. I only see it through independent online sellers on Multiply.
5. A few MUJI things. Like these jewelry cases..
6. Longchamp Travelling Bag. I've seen them around in Seoul last year. I almost bought one at the Fiumicino Airport in Italy early this year since it was on sale but I didn't like the color (it was red). I regret not buying it.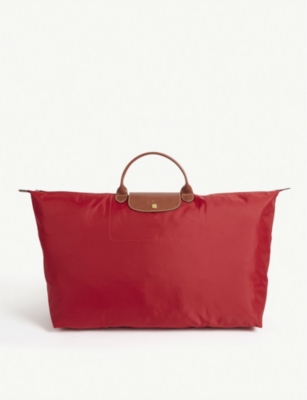 7. Grid It. It will be very useful. :D
8. The Moleskin Travel Journal. Someone needs a place to write down everything, especially the details of an adventure.
9. Eatsmart Precision Voyager Digital Luggage Scale. I really need one. Some of the hotels I stay at don't have any kind of weighing device so I have to make a guess and hope for the best. This is #2 on Amazon's Best Selling Travel Accessories list.
10. See Dad. If we get a visa. :)